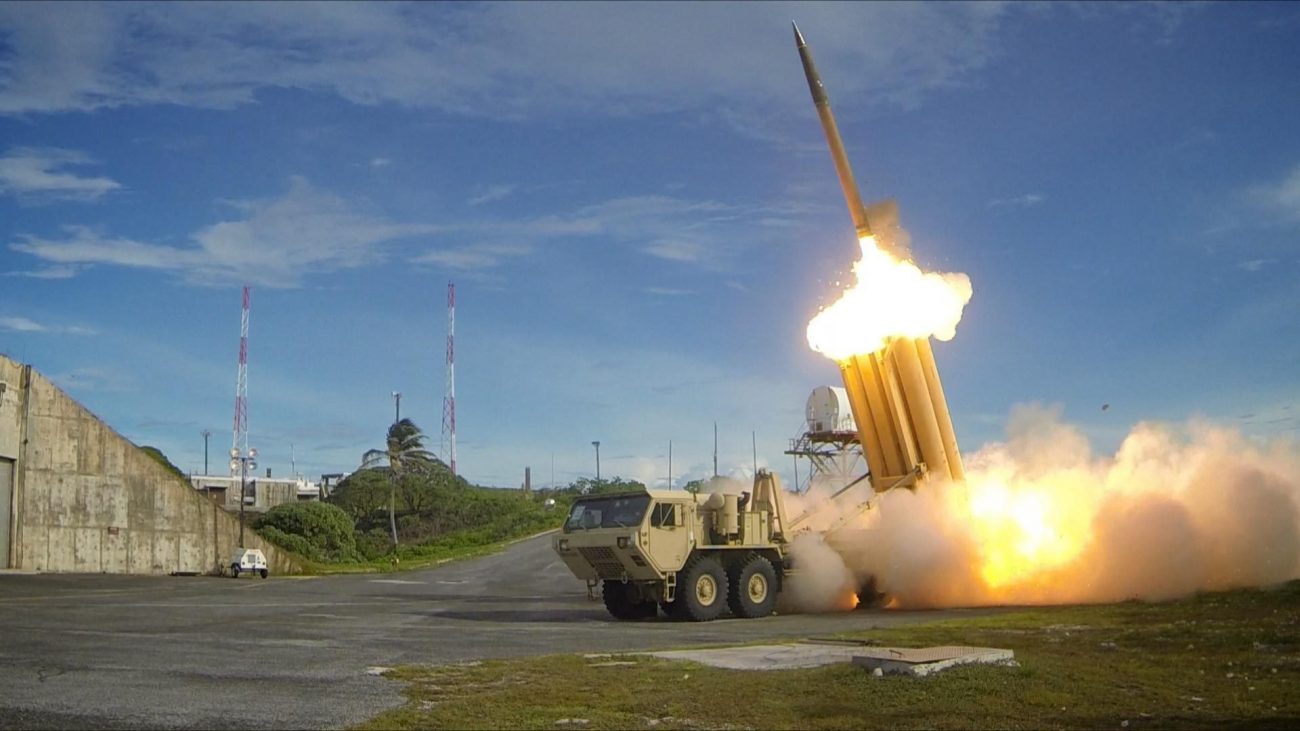 As Beijing extends its reach to the Kiribati Islands, Hawaii's missile defenses remain a pipe dream
China is aggressively trying to expand influence among Pacific Island States (PIC) like Kiribati by negotiating security deals under its pact with the Solomon Islands. However, less than 2000 miles from Kiribati is the US state of Hawaii.
Congress had announced that the US Missile Defense Agency (MDA) planned to have radar installed in Hawaii by the end of 2028 to protect the territory from ballistic missiles, under the Fiscal Year 2022 National Defense Authorization Act promulgated last year.
In a shocking development, however, after years of fighting to support the project, Hawaii's congressional delegation backed away from a nearly $2 billion missile defense radar — first on Oahu, then on Kauai, local media Honolulu Civil Beat reported.
That would mean plans could be shelved at a time when security risks are high as China expands in the Pacific.
Senator Mazie Hirono, who has been pushing for the proposed Homeland Defense Radar – Hawaii, has now declined to speak.
Hirono's office indicated that she had changed her mind. Her office said that over the past few months, she has met with leaders from the Department of Defense, the Missile Defense Agency and the United States Indo-Pacific Command, and that they have "collected for the first time that a more comprehensive, next-generation system." developed is necessary" to protect the state.
Hirono wasn't the only one who backed away from promises of government funding for the radar. Senator Brian Schatz said in a statement that he, too, will no longer support the radar system.
"Based on new and ongoing assessments, there appear to be better and more effective ways to defend Hawaii from missile attacks without this program," he said.
Congress wants the Missile Defense Agency to install a radar in Hawaii capable of protecting the homeland from ballistic missiles by the end of 2028, under the Fiscal Year 2022 National Defense Authorization Act released this week.

Continue reading:https://t.co/kUprs3QKCx pic.twitter.com/ne7aawYuEq

— Missile Defense Advocacy Alliance (@MissileDefAdv) December 10, 2021
US Representative Kai Kahele, who previously said the radar should be built on Kauai in his district rather than on Oahu, has also withdrawn his support for the proposal. So did Rep. Ed Case, who represents urban Honolulu and has supported Radar in the past.
These reversals, shocking as they are, come at a time when China's growing expansion in the region has required a rethink of defending US territory.
For example, the MDA has proposed a multi-layer missile defense system to protect Guam from enemy ballistic and hypersonic missile attacks, Air Force Magazine written down. Guam's proximity to China makes it a strategic territory for the US.
Surprisingly, Homeland Defense Radar-Hawaii (HDR-H) hasn't received similar attention over the years. Known as the Crossroads of the Pacific, Hawaii is strategically important to the US global defense system. It also lies astride the sea routes connecting North America to Australia.
Hawaii is undefended?
MDA budget inquiry Proposal for FY19 and FY20 pledged funding for Hawaii radar. In FY2019, the plan was to have the HDR-H on the market by FY23, meaning military construction would have started in FY21. MDA then proposed $247.7 million for the radar in FY20.
However, the FY21 application did not include funding for the Hawaiian radar. MDA director Vice Admiral Jon Hill said last year the agency then chose to put radars on hold in the Pacific rather than choose to probe them sensor architecture in the Indo-Pacific Command (INDOPACOM) region to study what it takes to deal with evolving threats – a covert reference to China.
Funding stopped abruptly in 2020.
Forward-deployed AN/TPY-2 radar on Hawaii and deployable sea-based X-band radar cover the area, Hill said. Aegis ships, with their radars, are also mobile and can be moved as needed to deal with threats at short notice, he noted. However, this US territory, which houses its military installations, does not have its own missile defense system.
After the announcement of the FY22 budget request, the commander of INDOPACOM placed the HDR-H fourth on his uncovered requirements "wish list" delivered to Hill last year.
Appropriators had requested an additional $41 million for the Homeland Defense Radar-Hawaii, or HDR-H, in their version of the FY22 Defense Funding Plan.
The Pentagon has frequently discussed the project, even cutting funding at one point due to concerns about its strategic value and some difficulties in finding a site. However, residents and climate activists welcomed the senators' change of position, Civil Beat said.
Although Hawaii's previous generosity to radar was based on the premise that the wider Indo-Pacific region deserved more attention, Hawaii lawmakers' latest position comes at a time when China is challenging the status quo in the Pacific and courting Pacific island nations (PICs ).
China not considered by the legislature?
In April, China's foreign ministry confirmed the signing of a security agreement with the Solomon Islands that would allow Beijing to send soldiers to defend Chinese workers and key projects it is funding in the Solomon Islands, according to "leaked documents."
China could deploy armed police, military personnel and other law enforcement agencies to the island nation. It is also envisaged that China will undertake sea voyages to the Solomon Islands for logistical replenishment and to carry out stopovers and transits.
Even though she recently denied wanting to set up a military base in the Solomon Islands, fears could not be ruled out.
The security pact and the potential for China to set up a military base just 2,000 kilometers (1,242 miles) from Australia had sparked widespread fears and angry retaliation in both Australia and the United States. A similar story could be playing out in Kiribati near the US Territory of Hawaii.
A US official said China has had its sights set on Kiribati for some time, as previously noted by the EurAsian Times. "They've had talks about this not just for months but for years," said the official, adding that Beijing is trying to establish "strategic bases" in the Pacific island nations.
Kiribati is just 3,000 kilometers from Hawaii, the headquarters of the US Indo-Pacific Command, potentially bringing the Chinese military closer to US forces in the region. China is already working with Kiribati to improve an airstrip built by the Americans during World War II on the archipelago's Canton Island.
"The island would be a fixed aircraft carrier," an adviser to the Pacific governments had said said Reuters on condition of anonymity due to the sensitivity of the project.
Chinese State Councilor and Foreign Minister Wang Yi will set off on his official visit to Kiribati on Friday. If a secret security pact is in the works with the island nation, it could spell a whole new headache for an unprotected Hawaii.