Dodgy T&L Hawaii item misses the target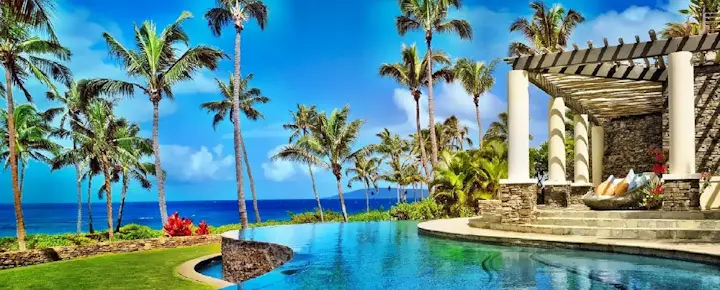 A first-time Maui Travel & Leisure (T&L) writer/tourist writes all about a $2,500+ overnight stay, forgets to mention the endangered wildlife he snorkels with or the troubles with the Road to Hana , which he recommends, and flies southwest to get here. Hmmm. Odd juxtapositions, to be sure, especially from the once-revered T&L.
Regular commentator Lee T said, "I've seen more first-time travelers to Hawaii lately than I've seen in the last 40 years. US culture is becoming more sophisticated and entitlement, and not just for tourists in Hawaii. People are more likely to seek short-term gratification than take time to learn more about the culture and people of the areas they visit. Hawaii creates a divide between tourists and locals with their additional tourist-only fees. You don't get that by traveling to the US. The influx of new residents to Hawaii is also changing the culture of the islands. Less Grace & Aloha as some of these new locals bring with them some crazy entitlement attitudes. Hopefully more tourists and new locals will be "won in" and embrace Hawaiian culture and aloha."
That T&L item, which we saw right after reading Lee's commentary, caught our attention, but unfortunately for the wrong reasons. It was written by William Curtis, whose T&L credentials state that he is "an avid traveler who studied languages ​​at university, largely on the promise of living abroad for a year". This was admittedly his first trip to Hawaii.
We're not even sure what the purpose of the article was since it's primarily an advertorial for the high-end assembly Kapalua Bay and not just about everything about the Maui experience. The author doesn't state whether or not he paid for his stay there, but based on our reading we would suspect he didn't. It also struck us as odd that while the author was staying in a 2 bedroom suite starting at over $2,500/night, he flew Southwest Airlines from LA to Maui.
Again, the author never stated whether or not the stay at Montage was paid or not, merely stating, "We were fortunate to stay at Montage Kapalua Bay, and one of the Cadillacs in the hotel's fleet duly awaited our arrival. "
Why should you care if the author received a free stay?
case study. When we did our final Alaska, Southwest, and Hawaiian flight reviews, we paid our way by buying tickets online and didn't tell the airlines we were coming. That way we felt we could write an honest review of our experience. When free travel and stays are given, we believe you lose credibility because it's difficult to be objective. We also note that famed travel writer Andrew Doughty is keeping his identity a secret so his Kauai Revealed books and others can be impartial.
"An hour spent slowly following a family of turtles as they eat their breakfast."
We'll skip all the over-hype about Kapalua (still scratching our heads about the southwest connection) because one thing that caught our attention was the snorkeling with turtles part. "An hour spent slowly following a family of turtles as they eat their breakfast." Followed by more awards or advertorial content that seems to be beneath the old T&L that we used to have a lot of respect for.
A budget was perhaps no different issue than the Southwest experience. "Our breakfast favorites were Lobster Eggs Benedict and the homemade granola served from a famous local Maui Gold pineapple."
Remaining ultra-high-end, the Montage guest said, "We indulged in what, to me, is one of the true highlights of Montage's guest program: the in-house chef experience."
The article ends with, "You can take one of the hotel's new Cadillacs to go to a local surf spot or explore the famous Road to Hana."
Our questions:
1. We can't imagine writing an article about snorkeling with turtles without even mentioning their federal and state protected status and the fact that they are endangered. Or how to behave appropriately around turtles in Hawaii. A lack of awareness of Hawaii's wildlife leads to incidents like this one, where a Hawaii visitor rescued an endangered green sea turtle.
Approaching these animals may be a federal or state violation if the animal is disturbed or if your action has the potential to disrupt its natural behavior patterns. For your safety and animal welfare, NOAA and DLNR recommend that everyone stays at least 10 feet away from all sea turtles. — Hawaii DLNR.
2. When writing about traveling the Road to Hana, it's also important to mention that the road is plagued by several issues that visitors should be aware of before heading there.
No parking signs were installed at seven popular stops along the street this summer. This was because visitor cars were parked on the freeway, which had caused traffic chaos on the narrow serpentine road for years. The parking ban should be observed at the following locations: Bamboo Forest, Ching's Pond, Hanawi Stream Bridge, Puaa Kaa Park, Twin Falls, Waikamoi Stream Bridge and Waikani Stream Bridge.
The Maui Fire Department said rescue operations in those areas, particularly in Bamboo Forest, were reduced in part by the no-parking signs. They also said they do not condone entering for recreational purposes and urge hikers to stay on marked and open trails.
Visitors to these areas should exercise caution, do not park before or after the no parking sign, and do not walk on the narrow, dangerous highway.
Also, Twin Falls now has a cap on parking and daily visitors.
How important is this topic to you?
If you know that the travel writer has received free trips, are you more likely to question their reviews? Mahalo for the comment below.
Disclosure: We receive a small commission for purchases made through some of the links on Beat of Hawaii. These links cost you nothing and provide revenue necessary to bring our website to you. Mahalo! Privacy Policy and Disclosures.