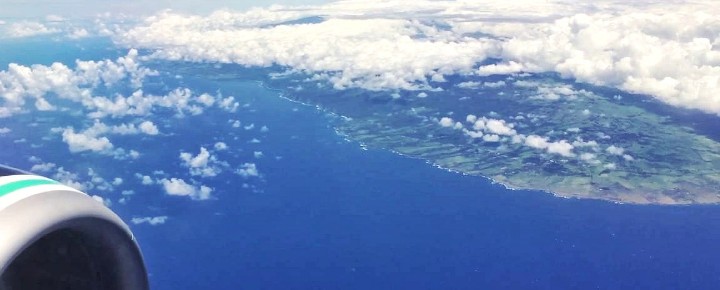 Dynamic pricing has just boosted your Hawaii flight ticket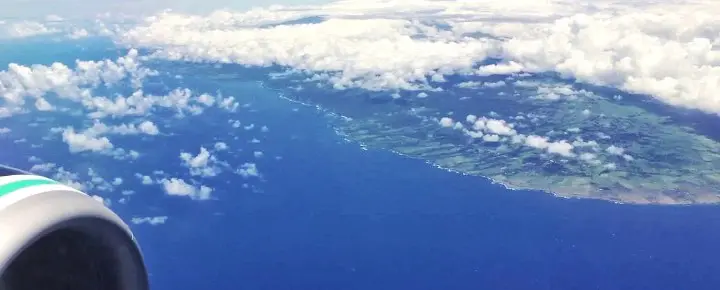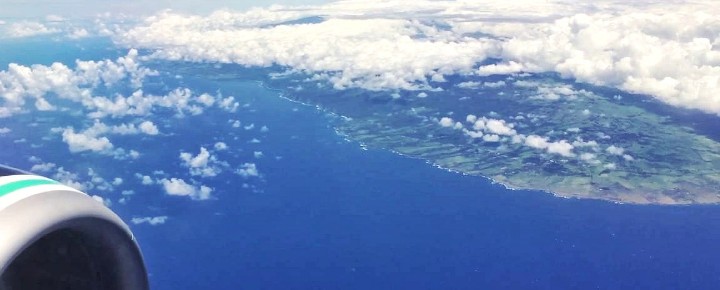 A friend wanted to book a flight to Hawaii this week. They checked once, but the next time they checked, just a few hours later, the price had gone up dramatically. So what's up?
We came to believe that when buying flights to Hawaii or anywhere else, there was a prevailing price, and at one point that was true. But now, along with airlines that fly to Hawaii, vacation rentals and Hawaiian hotels are also adopting sophisticated dynamic pricing of their inventory around the world.
Read on for some of the things you can do to prevent this from increasing your Hawaii flight tickets even further.
The bottom line is this: The pricing of flights to Hawaii is based on contextual signals.
Airlines do not have a one-size-fits-all price for a flight to Hawaii. They have implemented products like Architect to refine their "revenue management". We know these products well and today we approach them from a consumer perspective. We want you to understand what is happening and how best to control it from the buyer's perspective.
Dynamic pricing will result in much higher Hawaii airfares this summer and beyond.
When we looked at the summer prices for Hawaii airfares from all airlines, we got a dose of sticker shock. Prices are rising and are expected to return to previous levels and beyond. Honestly, the only thing keeping airfares in check at all right now is Southwest Airlines. Their entry into Hawaii flights continues to be a disruptive factor that more or less depresses airfares to Hawaii. In markets where the Southwest flies you can still find up to 50% price suppression. There you will find the best deals, no matter which airline you choose or for which season.
Alaska is just one of the airlines transitioning to the most advanced dynamic pricing. The airline recently announced that it has partnered with APTCO and will be using its Architect pricing tool going forward. Airlines can use such tools to spend less time on fares, which, among other things, find the best returns based on extensive data on our shopping habits.
Kirsten Amrine, Alaska Airlines Revenue Manager, said, "When ATPCO showed us Architect's capabilities, we saw a clear vision that aligned with how Alaska Airlines envisions the future of fare management. Architect's capabilities allow us to be even more strategic, and we leverage the efficiencies Architect provides to realize the full revenue potential of our network and pricing strategy."
Pricing of flights to Hawaii prior to dynamic pricing.
Airlines used to use what is known as "static pricing". The airlines created fare structures with a limited number of prices, which were then widely published. With static prices, the Los Angeles to Honolulu fare remained relatively static for at least some number of hours or days. Flights from Honolulu to Los Angeles, on the other hand, would not necessarily have the same price, even at static prices. Fluctuations existed in static prices for seasonality, non-stop prices versus stops, days of the week, and other factors.
Enter dynamic prices for flights to Hawaii.
With data-driven dynamic pricing technology and tools like Architect, airlines can deeply analyze the competitive landscape and use ever-changing actionable analytics data to segment pricing on a granular basis. These tools are now considered essential for airlines, hotels and vacation rental companies to remain competitive and achieve maximum profitability.
Real-time price changes to adapt to current market conditions.
With dynamic pricing, the cost of your flight to Hawaii is constantly changing. The airlines evaluate competitor prices, events and other things that lead to spikes in inquiries, your personal search and booking behavior and much more in order to determine and show you "your price".
Airlines that sell flights to Hawaii want to sell the most seats at the highest possible price.
To determine what fares to charge, airlines are examining the nuances of passengers' online purchasing behavior and broader market demand.
The ancillary costs are now also dynamically priced.
Airlines earn more than $50 billion annually from these additional fees, which can include baggage, seat selection, meals, internet and more, depending on the airline. These charges, as you know, are escalating all the time. The problem for airlines is that until recently these products were managed separately, outside of revenue management. Therefore, they were offered with static prices regardless of who the customer is or the circumstances of their purchase.
The industry is now moving towards an approach they call continuous or totally dynamic pricing.
Continuous pricing is the ultimate method of adjusting prices in real-time based on contextual signals. IATA has dubbed it "Dynamic Offers" and with its holistic approach to revenue management and greatly improved demand forecasting and personalization, it is becoming the new standard for pricing.
With artificial intelligence and machine learning.
These advanced technologies are the destination of the travel industry. It will entail an attempt to accurately match prices and offers to what contextual data reveals, which are customer hot buttons. This increases purchases while tailoring offers to exactly what a customer might want and either adding or eliminating options as indicated. Airlines also know from your shopping experience whether you would be open to, for example, an insurance quote, car rental, or lodging purchased with your Hawaii airfare.
Hawaii Tickets vs. Hawaii Offers: The New Hawaii Packages.
For visitors traveling to Hawaii and elsewhere, a new product merger called Offer Management is coming. Think of it as the next generation of Hawaiian packages if you will, but on steroids. The idea is to present the potential buyer with the exact mix of products at the most likely price that will be accepted based on that particular user site. The offers can include both basic services and options that appear reasonable, which we can then either accept or reject. And guess what, depending on whether we buy or not, the airlines will then adjust the next offer accordingly.
What happened to airlines that submitted specific airfares to Hawaii?
Airlines are moving towards either increasing the number of price points for Hawaii air fares or making them virtually unlimited. This is called Dual RDB as proposed by ATPCO. It makes it easy for airlines to expand their pricing options without requiring changes to scheduled filings. With this system, fare registrations are automatic.
How close are we to total dynamic pricing?
We are nearly there. At the start of 2022, airlines have been slow to move away from their traditional fare distribution systems. But as Alaska Airlines' partnership with Architect shows, times are changing fast.
Tips we use and recommend to others to avoid paying higher than necessary Hawaii airfares.
First, always remember that your browser contains a wealth of information about you. Sometimes this is very helpful, but in this case it can work against you.
Try using a 'fresh browser', one you've never used, or using your browser in 'incognito' mode. Google says: "When incognito, neither your browsing history nor cookies and website data or information entered into forms are stored on your device. This means your activity won't appear in your Chrome browsing history, so people who are also using your device won't be able to see your activity."
Try using a VPN to appear as if you are in another country. We've used this trick before and it worked in a variety of ways. For example, when purchasing your flight from Los Angeles to Hawaii, you can appear as if you are in the United Kingdom. To do this, use a VPN (virtual private network) on your phone or computer, then select a location other than the US
Sometimes buying works best when you first look at the ticket. If the price has increased next time, you should wait and see. Our experience has been to not buy when prices are rising and then watch them fall again over the next day or two.
Disclosure: We receive a small commission for purchases made through some of the links on Beat of Hawaii. These links cost you nothing and provide revenue necessary to bring our website to you. Mahalo! Privacy Policy and Disclosures.