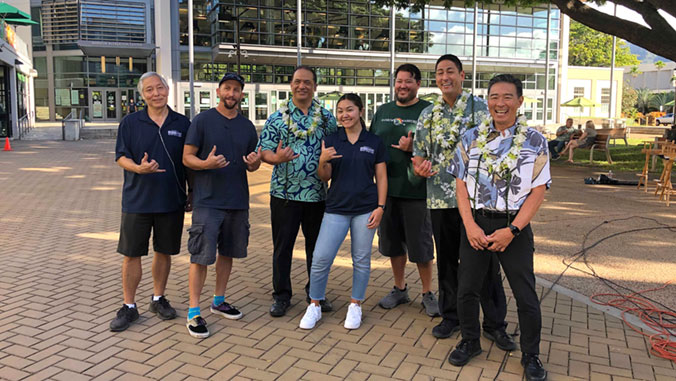 Hawaii News Nows Sunrise on the Road features UH Mānoa
[ad_1]
Hawaii News Now's Sunrise on the Road attended the university of Hawaii on the Mānoa campus on November 19, 5–9 a.m. The morning show featured campus executives, faculty, staff and students reporting on rising enrollments, pandemic challenges, campus facilities, the Warrior Recreation Center, new and old campus buildings, athletics and much more.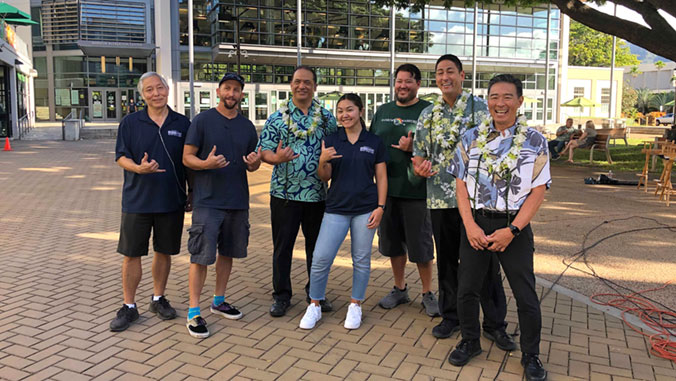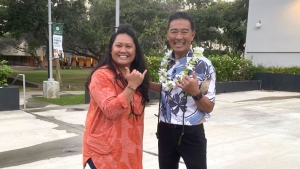 Live interviews on campus included:
David Lassner, AH president
Michael Bruno, AH Mānoa provost
Makena Coffman, AH Director of the Mānoa Institute for Sustainability and Resilience
Matthew Lynch, AH Sustainability coordinator
Nikki Chun, AH Vice trial for enrollment management
Noweo Kai, AH Curator of the Mānoa campus
David Matlin, AH Head of athletics
Christian Naeole, a student at the William S. Richardson School of Law
Daezon Arruda, President of the Student Union
Stacey Robinol, AH Vice President of the Federal Credit Union for Member Experience
Jason Leigh, Professor of Information and Computer Science and Head of the Laboratory for Advanced Visualization and Application, Seth Siaki and Brandon Shima from AH Project management office and Jonathan Osorio, Dean Hawaiiinuiākea School of Hawaiian Knowledge, were interviewed for the recorded sections of the show.
the AH Mānoa Marching Band, Rainbow Warrior dancers and cheerleaders also joined Matlin at the Clarence TC Ching Athletics Complex.
Check out the interviews
The interviews are online on the Hawaii news now Website.
[ad_2]