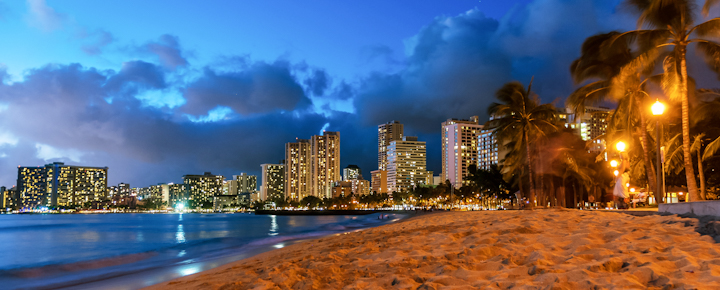 Is Honolulu Safe After Amputation Attack At 7-Eleven?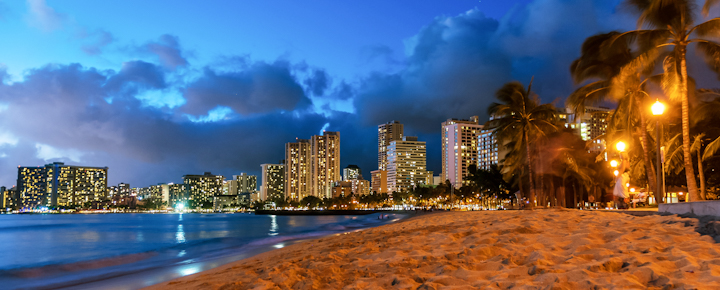 Honolulu, also known as "The Big Pineapple," is a culturally rich, complex city that's Hawaii's equivalent of the island of Manhattan. In addition, it offers beautiful beaches, fine dining unmatched anywhere else in Hawaii, and a fascinating history that includes the only royal palace in the United States. Following this week's strange attack on a 7-Eleven on Kalakaua Avenue, Waikiki's main street, people have been asking us if Honolulu is still safe.
The suspect in the case, a 46-year-old man, has been charged with attempted murder after he allegedly cut off the hand of a man with a sword in a supermarket just after midnight on Friday. He is being held on $400,000 bail until his court appearance next week.
Bystanders said there was a minor verbal disagreement, after which a sword appeared and was used to severe the other person's hand. It has not been made public whether either the victim or the person arrested was ever a 7-Eleven employee, and what connection, if any, the two men had. However, this does not appear to be an attack on any visitor, which is important to note.
Is Honolulu a safe city to visit?
A Forbes article a few months ago ranked Honolulu as the second safest city (population over 300,000) in the United States. The first was Virginia Beach. Because violent crime is very low in Honolulu, when something like this happens, it quickly grabs headlines.
Overall, your editors have spent a lot of time in Honolulu over the decades. We both said to each other that we rarely, if ever, felt unsafe there personally. Mind you, there are questionable places we probably wouldn't go for a stroll at night, just like any major city. This could include Downtown Honolulu, among others. There were also two instances of questionable security that we recalled, one in a hotel parking lot in Laie where a fight broke out, and another in a low-class airport hotel parking lot in Honolulu. But nothing else. You may have different stories to tell, and we welcome your input.
Crime in Honolulu is low, which is why it has been one of the safest major cities in the USA for years.
Tips to improve your safety in Honolulu.
Be wary of places where there aren't many other visitors. These include less frequented beaches after dark, deserted back streets and parking lots to name a few. In general, most crimes happen after dark, so it's a crucial time to be cautious and not walk alone on streets where few people are. If you're concerned about security, keep your phone on to keep in touch with family and friends so they know your location.
Stay aware of your surroundings. The biggest problems in Hawaii tend to revolve around alcohol and drugs, so watch out for people who are drunk. These deals can take place, for example, on remote beaches.
Waikiki by night is one of its charms. So we don't suggest not going out at night. Waikiki is a pleasant place to walk alone with others or in groups. We generally hang out in areas with lots of other people to avoid even the remote possibility of getting into trouble.
Be aware that petty theft is commonplace in Honolulu and throughout Hawaii. So always keep an eye on your belongings. This also includes not leaving any valuables in the car.
The Biggest Dangers in Honolulu.
These are not crimes, but sunburn, injuries from hiking, snorkeling, jellyfish stings, car accidents, and jaywalking.
Disclosure: We receive a small commission for purchases made through some of the links on Beat of Hawaii. These links cost you nothing and provide the revenue necessary to bring our website to you. Mahalo! Privacy Policy and Disclosures.