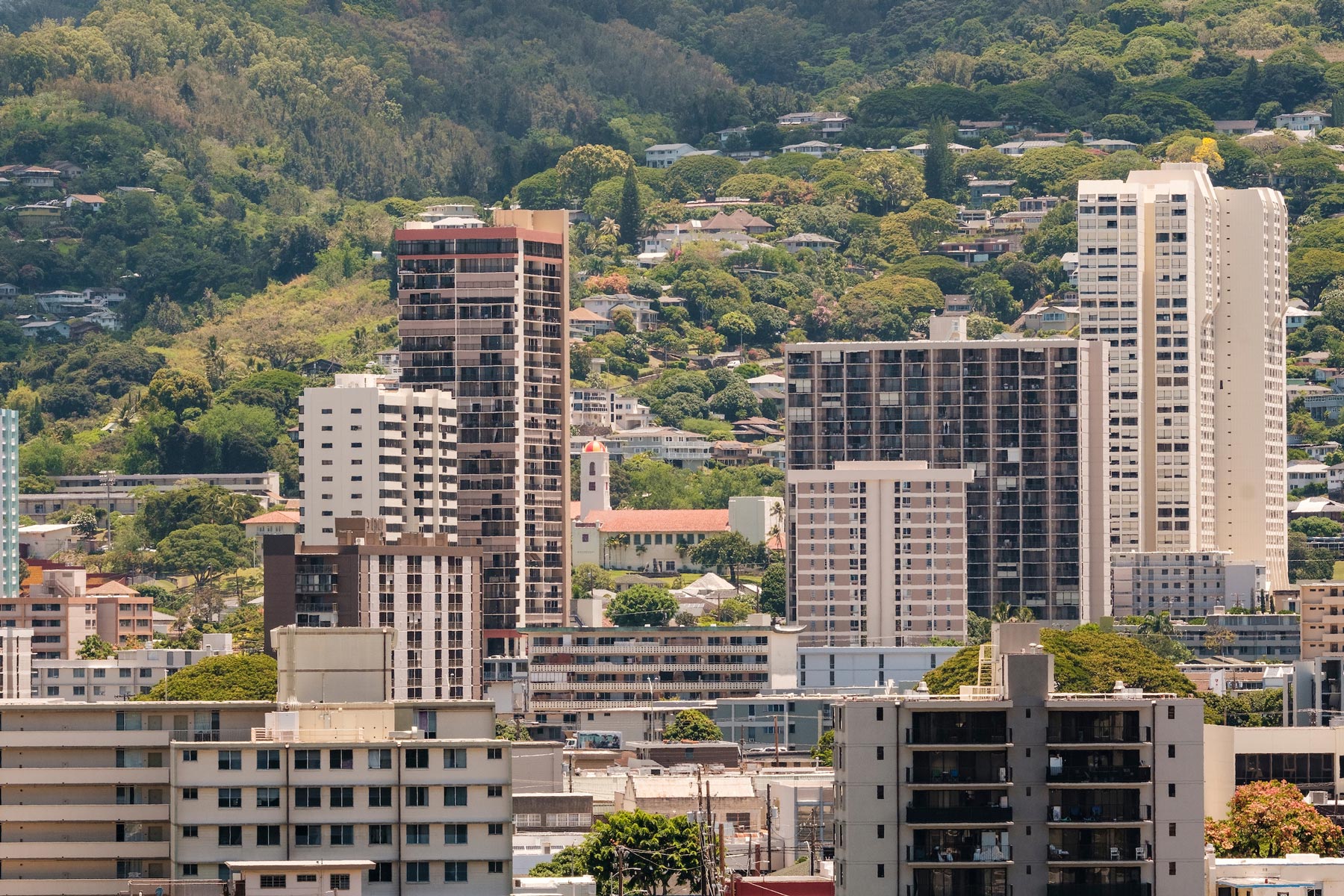 More homes for sale on O'ahu
A larger inventory of homes for sale is usually good news for buyers, but other data suggests they shouldn't break out the champagne.
Last month, the inventory of active-for-sale single-family homes in the U.S. rose 31% — a record-high growth rate — giving potential buyers much more choice. Active inventory on Oahu rose 39%, and while this may seem like good news for home buyers, the collection of homes actively marketed in July was actually half the number on the summer before the Covid-19 pandemic Market.
The active inventory of single-family homes on Oahu rose to 576 in July, the highest number in two years. That's 161 more homes for sale than in July 2021, when there were just 415 listings, according to the Honolulu Board of Realtors.
But consider that three years ago, in July 2019, before anyone heard about Covid, Oahu had 1,137 single-family homes actively for sale — about double the stock from last month, which was already 10% down from July 2020.
The trend on O'ahu is similar to that on the mainland: Realtor.com reported last week that the number of homes on the market in the US rose 30.7% in July from the same month last year, breaking the record growth rate of 18.7% in June. But the July 2022 stock was also 15.7% smaller than in July 2020 and 45.4% below the pre-pandemic average of 2017-2019.
Current trends in housing construction
Single-family home registrations fell statewide and on O'ahu last month. But while new listings nationwide declined 2.8% from July 2021, O'ahu saw a nearly 18% drop to 386 new listings, up from 469 in July 2021. Compared to July 2019, before the pandemic, listings for new ones declined Homes down 26%.
That equates to 1.6 months of remaining inventory — a metric that measures how long it would take to sell each home currently for sale if sales continued at the same pace and no new listings came onto the market. This is just a little more than the 1.1 months remaining in July 2021.
That's a far cry from the six months needed for a stable market, says broker Abe Lee of Century 21 iProperties Hawaii. It's been about 10 years since months of inventory remaining was this high. Even in December 2019, before the pandemic, it was only 2.5 months.
Meanwhile, the number of sales on Oʻahu fell 22.8% in July, ostensibly as higher interest rates and inflation are driving some buyers out of the marketstill The median price of a single-family home rose to $1.1 million last month, up 11.6% from July 2021.
"We still have a shortage of inventory because you should have six months of inventory to form a stable market between buyers and sellers," Lee says. "And we're still in a seller's market, and the median price has risen to a record high."
Another report released last week ranked urban Honolulu as the fourth most expensive metropolitan area in the US for the second quarter of this year. The three most expensive metro areas were in California: San Jose, where the average price last month was $1.9 million, followed by San Francisco with an average price of $1.55 million, and Anaheim with an average price of 1. $3 million National Association of Realtors report.
At 17.3%, Honolulu was one of 148 markets to report double-digit year-over-year median price growth in the second quarter compared to the second quarter of 2021. The national median price rose 14.2%, making it the largest year -annual gains – 25% or more – were mostly in the South. Of the top 10 markets for median price growth, seven were in Florida.