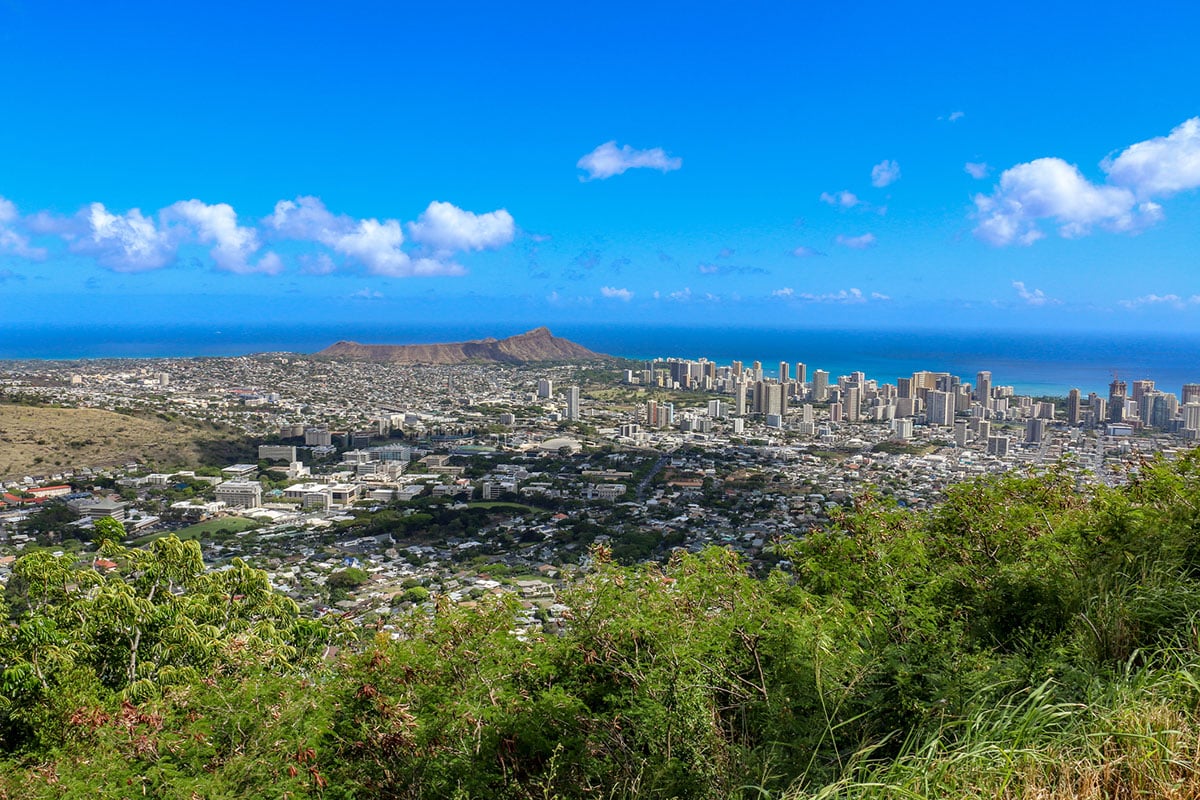 The coolest spots on O'ahu for scenic vacation and Instagram shots
The holidays are here, and that means the countdown to this year's holiday snaps has already started. Oof!
If you're racking your brains every year to find cool new backgrounds for your photo card or annual Instagram post, don't worry. We're here to help you with a list of new locations (the stairs of your house are So last year!), courtesy of some of our favorite professional photographers.
---
Ho'omaluhia Botanical Garden & Nu'uanu Valley Park
"Ho'omaluhia Botanical Garden (below) features a few different background options and beautiful views of the Ko'olau Mountains and has tons of seasonal flowering plants. It also has good mature tree growth so you won't have to deal with harsh sunlight from above. You can take photos there at any time of the day and you don't have to worry about it. A big tip: please do not take your photo on any of the roads in the park.
I also shot quite a few portraits and covers Nu'uanu Valley Park (bottom left). There is a beautiful clearing at the back of the park that is quite magical. It's a nice place to take good photos and the lighting is forgiving there." – Aaron K. Yoshino, @honozooloo
Kahala Beach
"My favorite place for family photos is Kahala Beach (top right) near the Kāhala Hotel. It is one of the few places on the island that is always sunny. Even if it rains everywhere else on the island, it seems to be sunny there. It gets nice light from both sides both in the morning and late afternoon. It's very photogenic because of all the shorter palm trees. And when you have children, there are many things for them to interact with and enjoy." — IJfke Ridgley, @ifjkeridgley
---
Downtown Honolulu & Wa'ahila State Park
"I like Kaufmannsstrasse area (below) in Downtown Honolulu. A lot of the buildings there are older and historic and have this type of architecture. And the road has a curve that makes for a more visually interesting background.
I also like the wooded area in Wa'ahila State Park (below) atop St. Louis Heights. It feels like the Pacific Northwest, but it's not hard to get to." – Tommy Shih, @tommyshih
---
Kuli'ou'ou Beach Park & ​​Kapi'olani Park
"Kuli'ou'ou Beach Park in Hawaii Kai is great when the tide is out so you can get out and feel like you're far from shore. It's calm and serene. Kapi'olani Park (below) near the mountainside tennis courts and the fountain when it is on can be interesting. It has wonderful banyan trees for texture." – Steve Czerniak, @steve_czerniak_photo
---
Koko Head Botanical Garden & Spit Caves
"Koko Head Botanical Garden (below) is free, easily accessible, and has tons of trees and plants.
and Spitting caves (below) at Portlock is a bit of a hike, but well worth the effort as there are sweeping, unobstructed views of the sea." — Olivier Koning, @olivier.koning
---
Kualoa Regional Park
"Kualoa Regional Park (below) gives you the beautiful Koolau Mountains as one backdrop and the beach as another." — Kristen Reyno, @kristenhookfotografie
---
Barber's Point Lighthouse & Pu'u 'Ualaka'a State Park
"That Barber's Point Lighthouse Area (below) in Kapolei is rustic yet beautiful.
and Pu'u 'Ualaka'a State Park (below) atop Tantalus Drive offers stunning views of Waikīkī and Honolulu." —David Croxford, @magphotoguy
---