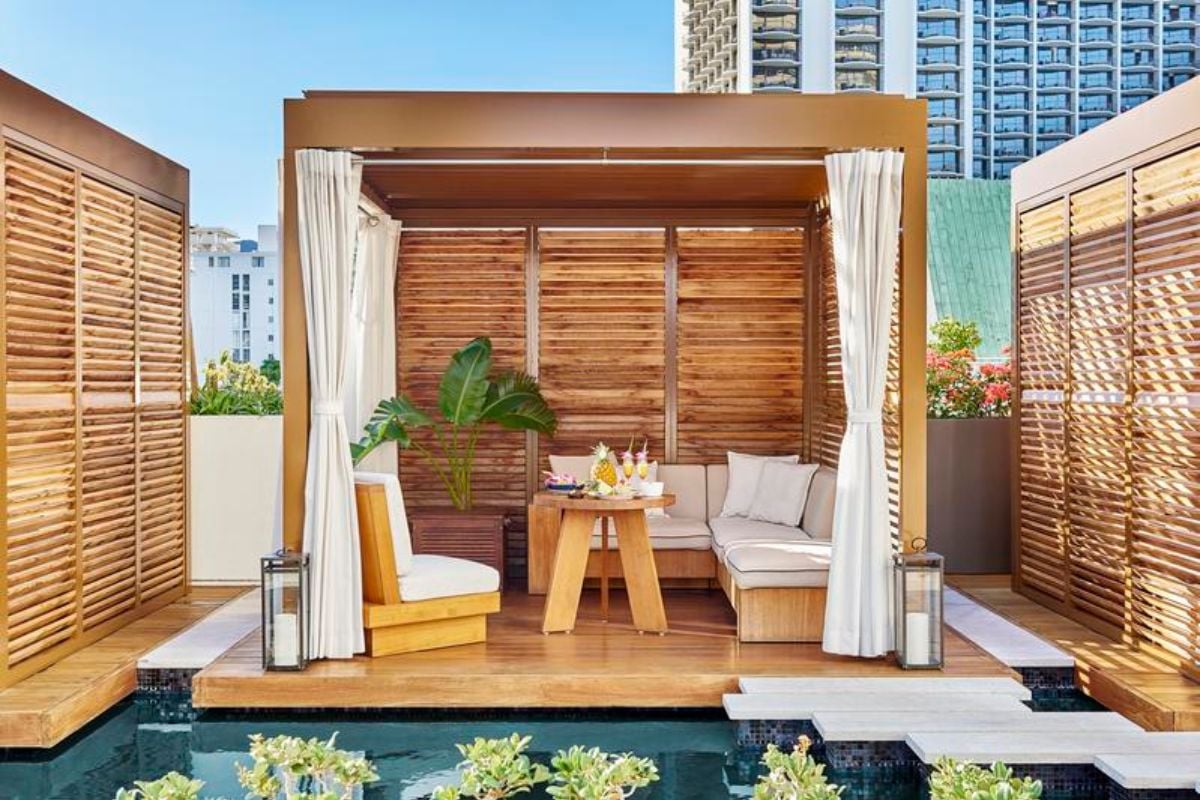 This resort welcomes a new wave of wellness travel
At Drip Hawaiʻi, electrolytes, vitamins and antioxidants are formulated into hydrating and nutrient-rich elixirs. However, these healthy cocktails are administered intravenously through so-called infusions.
Unlike taking oral supplements, the vitamins and nutrients in IV fluid bypass the body's digestive system and go directly into the bloodstream with almost immediate effect. celebrities like Adele and Chrissy Teigen swear by these vitamin infusions, leading to infusion rooms and medical spas springing up in metro hubs like New York City and Los Angeles.
On Oahu, Drip Hawai'i is the premier IV wellness and medical spa in Waikīkī. The 700 square meter lounge is located on the second floor of ʻAlohilani Resort Waikīkī Beach. From aesthetic injectables to body contouring devices that utilize radio frequency and electromagnetic energy, spa clients are surrounded by cutting-edge technology and procedures. Drip Hawaiʻi specializes in infusions and carefully crafts liquid remedies target specific needs such as increasing energy, improving athletic performance and speeding recovery from a hangover.
Drip Hawaiʻi also developed IV treatment with travelers in mind. Dubbed the 'Alohilani Retreat', the remedy helps to hydrate the body and boost the immune system – the ultimate healing after a long journey. Drip Hawaii founder Tamara Shaffer says that her clients often experience a wave of calm after the 'Alohilani retreat that lasts for a week.
When guests enter Drip Hawaii's luxurious lounge, they are greeted with a cup of green tea or a glass of champagne. A qualified nurse then measures the customer's vital signs. After a brief briefing, the nurse inserts a tiny catheter into a vein in your forearm, which is connected to a bag of vitamin- and mineral-enriched fluid. To reassure those who fear needles, the nurse only pricks the skin once to insert the catheter. Many first-time IV therapy recipients expect the needle to remain in their arm, but it's a single prick. However, the catheter stays in the vein for about 40 minutes – the time it takes for a 500ml bag of liquid to enter the body. Although it still seems unusual, IV therapy is a refreshing and revitalizing experience. By supporting overall health, Shaffer says these IV treatments can help enhance a trip to Hawaii with their calming and healing properties.
The founder adds that it was fortunate that she opened Drip Hawai'i at 'Alohilani Resort Waikīkī Beach last April. The property underwent a $130 million renovation, transforming the Pacific Beach Hotel into the 'Alohilani Resort Waikīkī Beach. In the spring of 2018, the hotel celebrated its grand opening and since its rebirth, a focus on wellness has run through the entire property. Today, Drip Hawaii blends seamlessly into the resort.
"The call for wellness and fitness is louder than ever," said Matthew Grauso, General Manager of 'Alohilani Resort Waikīkī Beach. "COVID allowed people to stop and take a look at how to balance life with exercise, diet and sleep," he notes. Today's travelers are looking for accommodations and experiences that allow them to maintain a healthy lifestyle while on the go. This heralds a new era of travel.
That Global Wellness Institute defines wellness tourism as "travel associated with the maintenance or enhancement of personal well-being". Before the COVID-19 pandemic, the global wellness tourism industry hit a record $720 billion. With travel restrictions tight, it took a big hit in 2020, falling to $436 billion. However, industry experts from the Global Wellness Institute forecast a strengthening of the market, which will reach $817 billion in 2022 and soar to $1.3 trillion by 2025.
ʻAlohilani Resort Waikīkī Beach welcomes this new travel model. In addition to infusion therapy at Drip Hawaiʻi, guests will find exciting offerings that nourish the body rather than disrupting their healthy habits and exercise routines.
Guests have 24-hour access to FIT Waikīkī, the resort's new fitness center. Set up for travelers who aren't yet adjusted to Hawaii's time zone, the 24-hour feature offers a healthy alternative any time of the day. While the new gym also features state-of-the-art cardio and strength equipment, Grauso says FIT Waikīkī focuses on mind, body and spirit. "The vision for FIT Waikīkī was to create a more holistic wellness experience," he says. Zumba and yoga classes are offered alongside stretching sessions for activities that go beyond traditional training methods. Grauso adds that guests can expect pickleball pitches and batting cages in 2023.
To complete the holistic experience, FIT Waikīkī has teamed up Spa U'ilani for relaxing massages and soothing facial treatments. For residents looking for a forward-thinking gym, FIT Waikīkī offers monthly and yearly memberships for kamaʻāina.
From the fitness center, the wellness concept flows directly into the Earth to Cup menu at the resort's pool bar. The curated menu is only available Monday through Thursday from 4pm to 6pm at the Swell Restaurant and Pool Bar. That pūpū dishes are prepared with local ingredients complemented with special cocktails. From samosas stuffed with Maui Surfing Goat Dairy cheese to ceviche from O'ahu Kampachi and bacon-wrapped shrimp from Kaua'i, dishes reflect the richness of the islands. Local spirits like Ocean Vodka and Kōloa Rum go into refreshing cocktails like the Guava Mai Tai or the Swell Hawaiʻi, the bar version of a blue Hawaiian. The coco loco is even served in a young coconut. Here at Swell, Grauso says, "Guests can refuel with dishes made with locally sourced, organic ingredients." Soon, guests will be able to dine on fresh dishes and relax in a poolside cabana while receiving an IV from Drip Hawaii.
As travelers continue to seek vacations that enhance overall wellness, 'Alohilani Resort Waikīkī Beach is at the forefront of bringing new wellness experiences to Waikīkī. For visitors, a relaxing stay in Hawaii can connect them to the islands and their healing nature.
For more information on Drip Hawaii, see drophawaii.com For more information on ʻAlohilani Resort Waikīkī Beach, visit www.alohilaniresort.com.