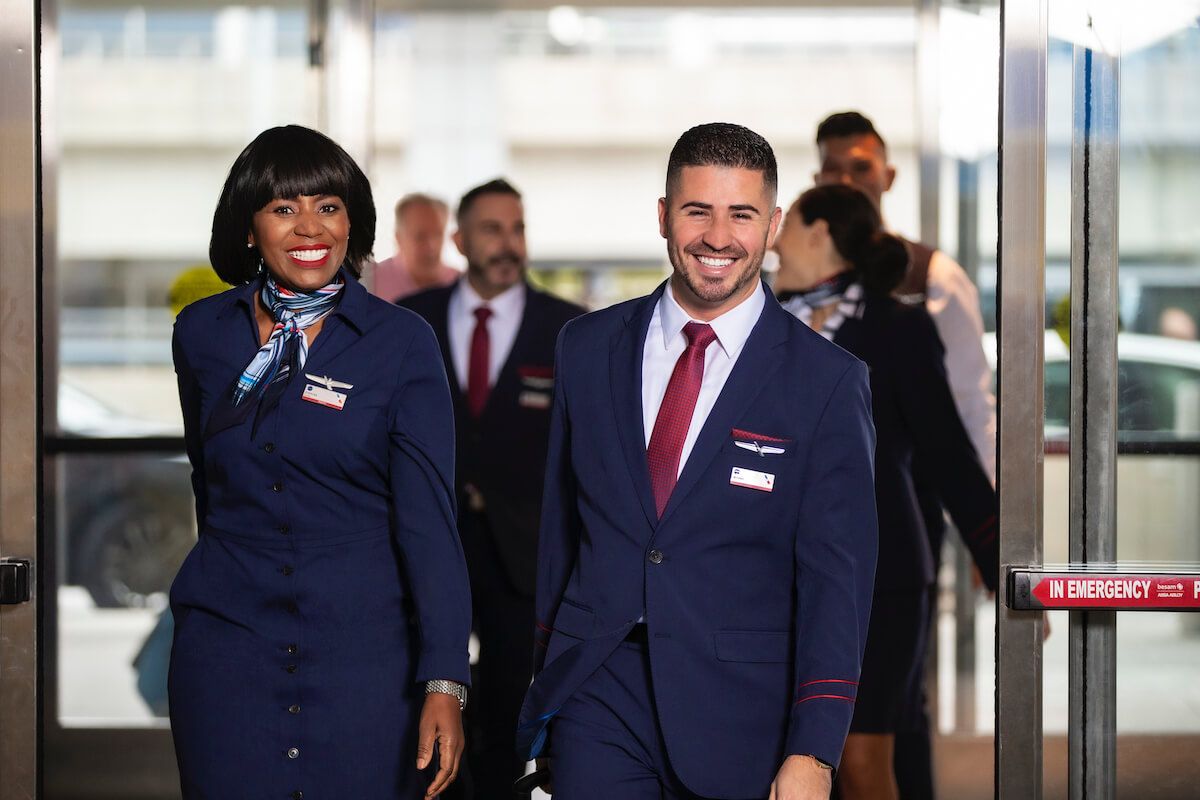 10 Destinations Flight Attendants Love
flight attendant and the cabin crew of major international airlines are getting used to traveling the world and enjoying the lifestyle offered by airlines. A few stops are just enough to get enough rest before flying back to base. Sometimes you can spend a full day or night in the city and have the opportunity to see the sights, shop and eat local foods. Here we look at some flight attendant favorites.
10/10

Zanzibar

Zanzibar in Tanzania is a big favorite with cabin crew Emirates. They call it the most beautiful island in the world. This tropical island in the Indian Ocean is popular for its beautiful beaches and clear turquoise sea. The old town is great for some culture and history. It's relatively underdeveloped and untouched by tourism, so a great place for the crew to rest and spend time on the beach.
9/10

Buenos Aires

A LATAM The airline's flight attendant names Buenos Aires, Argentina, as her favorite city. For some of the best food in town, head to the Puerto Madero neighborhood. A boat trip in the Tigre Delta is highly recommended. For relaxation and downtime, the Jardin Japones is the perfect place to recover from another long-haul flight.
8/10

Dublin

This Irish city is particularly popular with flight attendants from the United States. They like the friendliness of the city and the 'craic'. A stop for a local "Guinness" at the Guinness Storehouse is essential, and a visit to Trinity College, Christ Church Cathedral and Temple Bar gives a real feel for the city.
7/10

maui

Maui, Hawaii is another must-see destination for US flight attendants. They love the perfect weather and beautiful beaches to give themselves a well-deserved break after flights. For the more adventurous crew there are plenty of water sports to partake in. Don't miss the Haleakala sunrise and sunset.
6/10

Maldives

The beautiful islands of the Maldives are popular Qatar Airways cabin crew and is one of their favorite places to stop over. What's not to love when you can relax on pristine beaches and swim with the fish in the clear sea?
Photo: Qatar Airways.
5/10

Tokyo

The city is known for its amazing nightlife, shopping and of course, its food. The flight attendants at Finnair love its versatility and that there is so much to see and do no matter which part of the city you explore. The Narita area is best known to the crew for the local crew bars and entertainment, as well as the temple for those looking for something a little quieter.
4/10

London

Finnair crew also loves London, but is extremely popular with Singapore Airlines and Japan Airlines cabin crew. Of course, they like to visit all the major attractions such as Buckingham Palace, Tower Bridge and St. Paul's Cathedral. It's also very popular for shopping, including Regent Street, and of course a visit to Harrods is a must.
3/10

new York

The city that never sleeps and just as good as a very short overnight stopover. Of course, famous landmarks will always be an attraction, especially Times Square, the Empire State Building and the Statue of Liberty. During the day, for many crews, everything revolves around Central Park, shopping and cozy diners.
2/10

Bangkok

Many international cabin crew cite Bangkok as one of their favorite cities. It is overwhelming and stimulates all the senses. There is plenty to see and do in the city including visiting the famous temples and taking a boat or tuk tuk ride to explore them. The markets should not be missing for shopping and of course for great street food. Nightlife can be interesting!
1/10

san francisco

This city is probably the best rated by international cabin crew. They like the friendly, laid-back feel and cultural melting pot that it is. There's a mix of old and new to explore, and the Golden Gate Bridge and Fisherman's Wharf are must-see photo opportunities. A visit to Chinatown for foodies is a must, and don't forget to ride a cable car.

Finally, a couple of mentions: Singapore is popular with the crew for its amazing grocery and electronics shopping. Dubai is often the minimum rest for most crew members, but they know where to find the best food and shopping. Paris also deserves a mention for being popular for sightseeing opportunities.